Art Basel Hong Kong Confirms Over 100 Galleries For Its 2021 Fair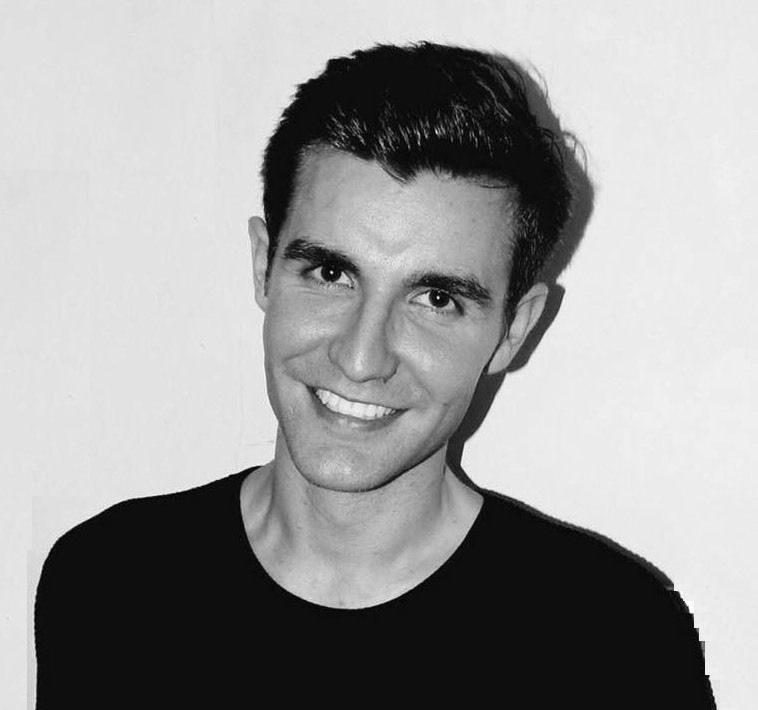 By Oliver Giles
April 08, 2021
Undeterred by travel restrictions, leading galleries from around the world have signed up for Art Basel in Hong Kong, Asia's leading art fair
Art Basel has announced that 104 galleries from around the world will participate in Art Basel Hong Kong, which is set to run from May 19 to 23 at the Hong Kong Convention and Exhibition Centre.
Ongoing travel restrictions mean that 56 galleries who have committed to a booth at the fair will not be able to attend the event in person. These galleries have opted for what Art Basel describes as "satellite booths", which will be staffed by a representative appointed by Art Basel.
Other galleries have joined forces for "collective booths". For example, Manila-based Silverlens will share a space with Hong Kong-based Rossi & Rossi and, in one particularly ambitious instance, eight Italian galleries have banded together to take one booth.
To engage with international collectors and art lovers who are unable to make the event, Art Basel is launching Art Basel Live: Hong Kong, a new digital initiative that will include an online viewing room and a programme of special events, such as live broadcasts from the fair and virtual walkthroughs.
Adeline Ooi, director Asia, Art Basel, says: "It has been truly inspiring to witness the ways in which the art world has been adapting to the current circumstances. We are deeply grateful to our participating galleries for their commitment to our show here in Hong Kong this year. Once again, Hong Kong's institutions and non-profits have offered their full support by putting together a range of programs and events alongside Art Basel Hong Kong.
"We are delighted that we are able to introduce new models that support our galleries, from the satellite booths to the expansion of our digital offerings as a way to amplify the international reach of our galleries with Art Basel Live: Hong Kong."
Highlights from three sectors of the fair are listed below.
Galleries
Art Basel in Hong Kong's Galleries sector is reserved for the world's leading galleries.
This year's event will feature some particularly interesting art from Asia.
New York-based Gladstone Gallery is presenting new paintings by Thai artist Rirkrit Tiravanija, Tokyo-based Take Ninagawa is showing pieces by conceptual artist Danh Vō and Seoul-based PKM Gallery is exhibiting work by Lee Bul, who is currently the subject of a major retrospective exhibition at the Seoul Museum of Art.
Seoul-based Arario Gallery is presenting work by Korean artists Kim Kulim, Byungso Choi, and Soun-Gui Kim, who pushed the boundaries of art in Korea in the 20th century by experimenting with new media, imagery and techniques, while Tokyo Gallery + BTAP is showing pieces by the likes of minimalist painter Lee Ufan and dansaekhwa master Park Seo-bo.
Guangzhou-based Vitamin Creative Space will exhibit work by celebrated Hong Kong painter Firenze Lai, who is only in her thirties but has already had her art shown at the Venice Biennale and the New Museum in New York, among many other leading art institutions and events.
See also: South Korean Artist Lee Bul On Her Homecoming Exhibition At The Seoul Museum Of Art

Insights
The Insights sector features curated exhibitions that explore Asia's art history.
Fans of boundary-breaking conceptual artist Kimsooja are in luck—Axel Vervoordt Gallery is dedicating its booth to her ambitious mirrored installation Encounter–A Mirror Woman.
Meanwhile, Taipei-based Asia Art Center will juxtapose the works of Lee Tsai-chien and Fadjar Sidik, who are from Taiwan and Indonesia respectively, to explore the evolution of geometric abstraction in the two countries.
And Nukaga Gallery will exhibit pieces by Saori Akutagawa and Yuki Katsura, two radical female artists who rose to fame in post-war Japan.
Discoveries
The Discoveries sector is dedicated to solo shows by emerging artists.
Capsule Shanghai will present pieces by Hong Kong-based artist Leelee Chan, whose work is already in the collection of Hong Kong's upcoming M+ museum and in the JPMorgan Chase Art Collection. Chan also attracted international attention last year when she won the BMW Art Journey prize, which gives an emerging artist a grant to travel almost anywhere in the world to research, network and create new art.
Other highlights include LA-based gallery Anat Ebgi's showcase of work by Greg Ito, who makes cinematic paintings and installations; High Art's presentation of paintings by Hun Kyu Kim that take inspiration from the tradition of Korean silk painting; Shanghai-based conceptual artist Liu Ren presented by Don Gallery; and Vanguard Gallery's showcase of a new multimedia installation by artist Zhu Changquan.